2N/3D Rajaji Wildlife Safari
₹

30,999
Dehradun

Pumped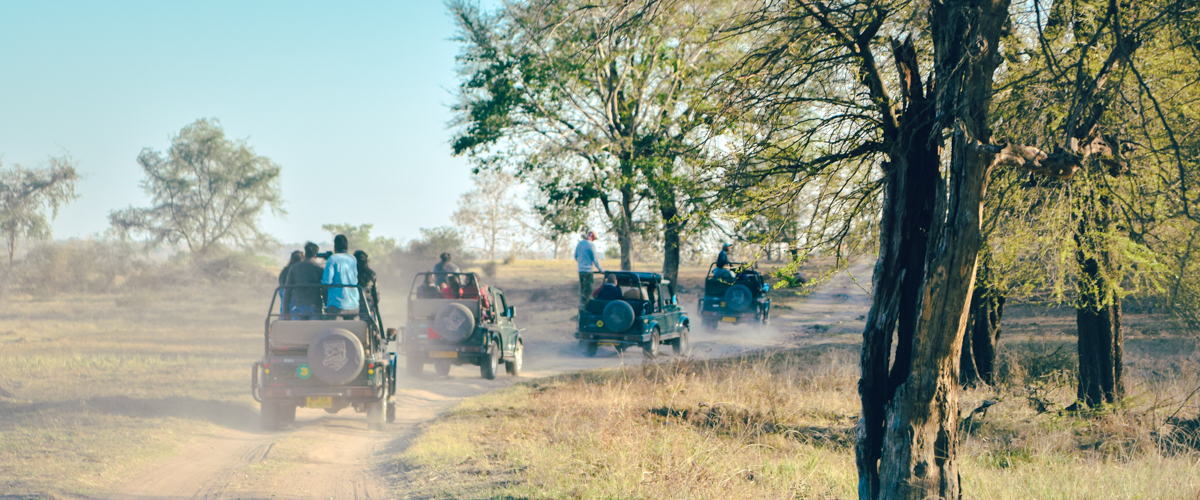 Overview
Located near the foothills of the Himalaya, near Haridwar, Rishikesh and Dehradun, Rajaji National Park encompasses the Shivaliks with Ganga and Song rivers, flowing through it. It is spread over 820 sq. km and is known for its scenic beauty and rich biodiversity. A paradise for nature lovers and wildlife enthusiasts, the park is home to elephants, tigers, leopards, deers and ghorals, and a wide variety of birds.  
Enjoy a wide range of activities including Jungle Safari, Bird Watching, and tours of the park
If you opt for a Haridwar zone, witness the magnificent Ganga belt and enjoy the holy vibe
Upon arrival, check in and freshen-up in your hotel room. Spend a relaxing evening at the hotel with a scrumptious dinner and wake up well rested for the next day. 
Take a Jeep safari early morning and again later in the afternoon. Enjoy all meals as a part of your package.
Start the day with your final safari in the national park. Following breakfast, check-out from the hotel. 
Luxury: Hotel Amatra by Ganges, Haridwar/Similar
Stay
Meals
Safari
Hotel Amenities
Permits
ID is mandatory while making safari booking and the tourists have to carry the same id proof all the time during their safari ride.
Foreigner tourists are adhere to furnish the details of their passport while making their safari booking.
Please be ready at pickup point 10 minutes before departure.
Please read all advisory and policy documents carefully.
Vendor details will be shared post booking , Please co-ordinate your reporting time and location with the vendor partner

Starting Point
Rajaji National Park
Rajaji Jungle Jeep Safari Booking at Rajaji National Park Chilla Range, Chilla Jungle Safari at Haridwar and, Rishikesh, Uttarakhand 249306
Directions

We will confirm your booking within 24 hours.

In case of non-availability for the date, our team will get in touch with you to work out best possible dates. Kindly bear with us as this industry does not work with real-time inventory view from vendor partners.

 

If you wish to cancel before receiving a confirmation, you will receive 100% refund.

 
80% refund if cancelled 60 days and prior before schedule departure
60% refund if cancelled 59 days to 30 days before schedule departure
40% refund if cancelled 29 days to 15 days before schedule departure
0% refund if cancelled within 14 days before schedule departure
100% at the time of booking. 
The duration of this trip is 2 night & 3 days.
Yes, this trip is absolutely safe for everyone. Kindly pay heed to the instructions of the guide and do not provoke the wildlife. 
Please read the notes and advisory section on the product page carefully before starting for the activity 
There is no age or weight limit for this trip. 
The starting point for this activity is Rajaji National Park. 
The best time to visit Rajaji National Park is from 15th November to 15th June. It is advisable to visit this park during the summer or winter season as the park is closed during the monsoon. 
Please wear cotton clothes that are dull in colors or have camouflage Print. If you are visiting during the winter season, you need to carry warm clothes, a down jacket and wind cheater.  The animals gets attracted to bright colors. Please wear proper shoes to avoid any injuries. 
80% refund if cancelled 60 days and prior before schedule departure
60% refund if cancelled 59 days to 30 days before schedule departure
40% refund if cancelled 29 days to 15 days before schedule departure
0% refund if cancelled within 14 days before schedule departure