1N/2D Self Pitch Camping Jaipur
₹

2,499
Jaipur

Pumped Adventure
Couples/Group Adventure, Family Adventure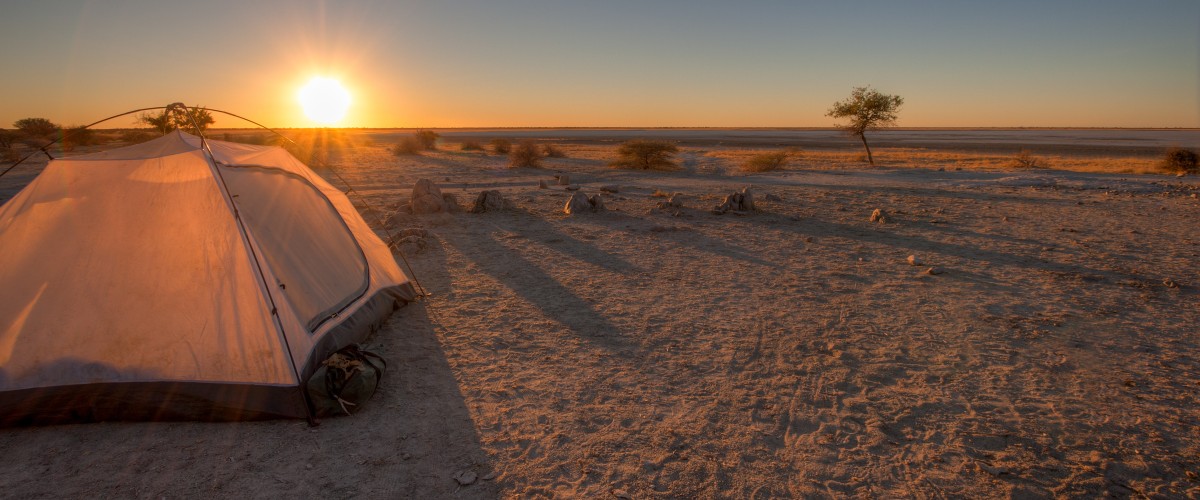 Overview
Tired of the relentless urban chaos? It's time to rediscover the serenity of nature while experiencing the thrill of the unknown. Imagine a night sky adorned with a million twinkling stars, the symphony of nocturnal creatures, and the gentle rustle of the wilderness. This is what awaits you with our self camping experience. Break free from the confines of city life and choose to reconnect with nature like never before.
For those seeking an authentic outdoor escapade, we offer the opportunity to embrace the wild, literally. With the option of self-pitching tents, you become the master of your adventure. Set up your own campsite and relish the joy of self-reliance amidst the great outdoors. It's a chance to step out of your comfort zone and into a world where nature is your playground.
But that's not all. If you're craving a different kind of thrill, we've got you covered. Opt for our unique party experiences, where the wild beats and frenzied fun never stop. 
So, the choice is yours – tranquil moments amidst nature with our self tent camping or joining AdventuRush for an unforgettable party adventure. Whichever path you choose, a world of excitement and escapism beckons. Let's make memories under the stars!
Dive into the exhilaration of "Grab A Tent" within the expansive embrace of a 200-acre jungle. Here, the freedom is yours to pitch your tent wherever your heart desires, allowing you to fully immerse yourself in the untamed wilderness.
Prepare for an adventure that not only ignites your sense of wonder but also leaves an indelible mark on your soul.
Enjoy an experience that transcends the ordinary and stirs your spirit with unforgettable moments.
Indulge your taste buds in a culinary symphony that's as unforgettable as the adventure itself.
Get delighted in the sizzling sensations of live Barbeque, where expertly grilled flavours tantalize your senses.
 Check in at the campsite, pitch your tent under the starry skies, and savor live Barbeque and a lavish buffet with flavors for every palate.
 Check out from the campsite, carrying unforgettable wilderness memories with you.
Cozy tents & sleeping bags
Buffet Dinner
Breakfast
Essential camping gear
Complimentary water bottles
Check-in 04:30PM Check-out 10:00AM
Please note in-room dining is not allowed.
Smoking inside tents is not allowed
Any personal expenses or items of personal nature will not be included in the package. Any meals or transfers not mentioned in the itinerary are to be considered an exclusion in the deal.
Any kind of drink (alcoholic, aerated, or mineral water) is not included in the package cost.
We will confirm your booking within 24 hours. 

 

In case of non-availability for the date, our team will get in touch with you to work out best possible dates. Kindly bear with us as this industry does not work with real-time inventory view from vendor partners.

 

If you wish to cancel before receiving a confirmation, you will receive 100% refund.

 
Full Refund-

If cancelled before 7 days of scheduled date.

 

No Refund-

If cancelled by within 7 days of scheduled date.

 
100% at the time of booking

 
Rescheduling is subject to availability.

Once the cancellation window ends, rescheduling cannot be done.

Each booking allows for a maximum of two rescheduling opportunities. After which, no further changes can be made to the booking.

Any price differences resulting from rescheduling, such as changes in seasonal rates or availability, will be applicable and will be communicated to the customer during the rescheduling process.

In the event that a customer requests a rescheduling but fails to attend the newly scheduled appointment, it will be considered a missed appointment, and our standard cancellation policy will apply
The duration of this experience is 1 night and 2 days. 

 

 
The starting point for this experience is Achrol, Rajasthan.
The ideal clothing for this activity is comfortable clothes. A trekking shoes or sports shoes are recommended. 
Cancelled  7 days before the trip – 100% refund.
cancelled within 7 days of the scheduled trip –  No refund 
In the afternoon, upon your arrival, head to the reception area to complete the check-in process. At this point, collect all the necessary camping gear, which includes tents, sleeping bags, and other essentials. Make sure you follow the guidance provided by the park staff while selecting a suitable spot within the expansive 200-acre jungle designated for camping. It's essential to be environmentally conscious when choosing your camping location.
As the evening approaches, you can look forward to an enjoyable experience by participating in the bonfire and savoring a lavish buffet, both thoughtfully provided by the park. Additionally, take advantage of any recreational activities offered within the park premises.
In the morning, seize the opportunity to relax and immerse yourself in the serene ambiance of the jungle. Embrace the tranquility and soak in the beauty of your natural surroundings. Kickstart your day with a fresh and wholesome breakfast served at the park's dining area.
As you prepare to depart, take the time to dismantle your campsite and ensure it is left in a pristine condition, leaving no trace of your presence within the jungle. Complete your check-out process  by returning all camping gear to the reception and confirming that you diligently adhere to all park rules and guidelines throughout your stay.