%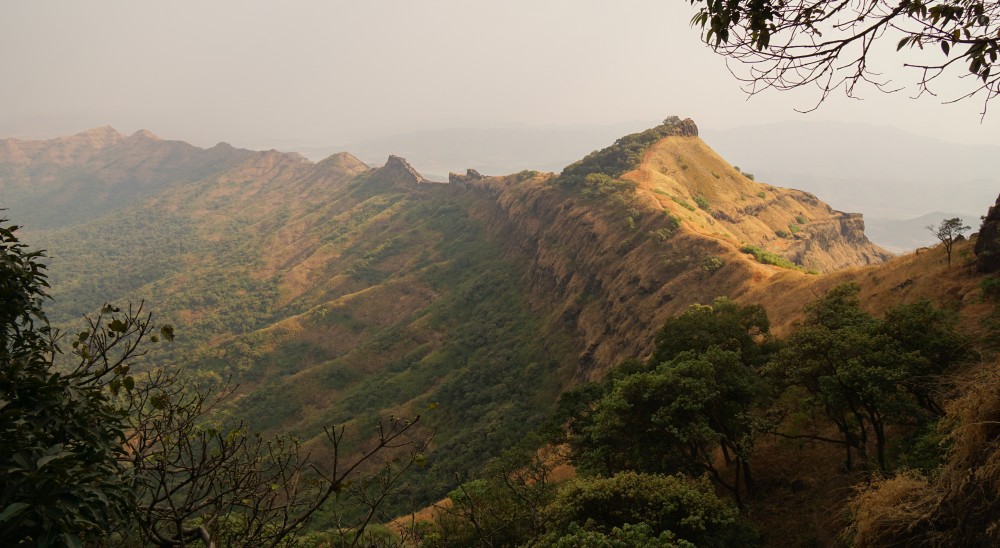 Overview
Amidst the verdant escapades of nature's treasures, you find Aadrai jungle trek nestling as a testament to the sublime magnitude of the untamed wilds. The Aadrai forest trek reverberates through soft winds, lost in the melodious composition of birdsong, the rustling of leaves and the roar of waterfalls. It is a paradise that has not been uncovered by many, making for a more adventurous randezvous in the woods.
So, you thrill seeker, lace up your boots, put on your explorer's hat and kickstart your Aadrai jungle and waterfall trek with AdventuRush. Your journey to the untouched thresholds begin as you find your way through the dense foliage, the emerald hues, the flora and the fauna and the enchanting secrets. In the hug of Mother Earth, this is yet another milestone you will remember for years to come.
Indulge in sensory delights as you wander through the hush-hush of Aadrai forest trek.
Admire the perfumed aromas of exotic flowers and the earthy scent of fertile soil.
Embark on an energising drive on the windiest roads in Maharashtra.
The first day of the Aadrai jungle trek adventure marks a riveting experience on the roads from Mumbai/ Pune to the destination. The greenscapes of mountains, winds hustling through the hills and striking sceneries keep you company on a long, long drive to your trek spot.
After an exciting and somewhat long journey, you are finally at your destination. Wake up! It's already the second day of your Aadrai forest trek. Freshen up, indulge in a savoury breakfast and tighten your shoelaces before you start the Aadrai jungle trek.

The trails take you on a scavenger hunt through nature's lap. Enjoy some quiet time with the sounds of Kalu waterfall, click pictures of the sunlight cracking in through the tree leaves and bird songs playing all the while. After a moment of calm, mark the way back to Aadrai trek base. Relax over the lunch and prep up for the departure from this beautiful Aadrai jungle trek time.
Transportation
Meals
Guide Charges
First Aid Kit
Entry Charges
Age limit 12 years+
Keeping your safety first, if the weather is poor, the event may be delayed or postpone, and an alternative time slot will be suggested.
Please carry an ID proof and passport size photo (PAN card will not be considered as a valid address proof).
Kindly read all sections in attachment to know more about the trip.
Kindly pay full attention to the briefing provided and follow all guidelines as recommended.
Trekking is to immerse oneself in nature, so please expect basic facilities.
Electricity may be available only at a few locations.
Package includes vegetarian meals only.
Vendor details will be shared post booking. Please co-ordinate with vendor on reporting time & location.

Starting Point
Mumbai
Western Express Highway, New Rajendra Nagar, Kulupwadi, Borivali East, Mumbai, Maharashtra 400066
Directions


Starting Point
Pune
Mosaic Ground Floor West, 2, Gopal Krushna Gokhale Marg, across Fergusson College Road, Shivajinagar, Pune, Maharashtra 411004
Directions

05:00 AM: Starbuck FC Road
05:30 AM: Nashik Phata
We will confirm your booking within 24 hours.

In case of non-availability for the date, our team will get in touch with you to work out best possible dates. Kindly bear with us as this industry does not work with real-time inventory view from vendor partners.

 

If you wish to cancel before receiving a confirmation, you will receive 100% refund.

 
Full Refund-

If cancelled before 7 days of scheduled date. 

No Refund-

If cancelled within 7 days

of scheduled date.

If participants are unable to or refuse to go through with the experience at site, no refund will be applicable.
100% at the time of booking.
Rescheduling is subject to availability.

Once the cancellation window ends, rescheduling cannot be done.

Each booking allows for a maximum of two rescheduling opportunities. After which, no further changes can be made to the booking.

Any price differences resulting from rescheduling, such as changes in seasonal rates or availability, will be applicable and will be communicated to the customer during the rescheduling process.

In the event that a customer requests a rescheduling but fails to attend the newly scheduled appointment, it will be considered a missed appointment, and our standard cancellation policy will apply
The ideal time to visit Adrai is during the months of June to October when the weather is pleasant and favorable for trekking.
The starting point for this trek is from Mumbai as well as Pune depends on option you choose.
Yes, beginners can attempt the Adrai Jungle trek, but it is important to be physically fit and mentally prepared for the challenges of the trek. It is advisable to start with less difficult routes and gradually progress.
Some precautions to take while trekking include carrying sufficient water, wearing proper trekking shoes, carrying necessary medications, and being aware of weather conditions and trail markings.
In

case you are sick and not able to complete the trek, you will be sent down to the base camp depending on the circumstances. Kindly note that a refund or reschedule for the same is not applicable. Any extra expenses incurred during this transfer will be borne by the

traveler.
Full Refund-

If cancelled before 7 days before scheduled departure.

No Refund-

If cancelled by customer in less than 7 days before scheduled departure.

 

If participants are unable to or refuse to go through with the experience at site, no refund will be applicable. 
The payment policy is 100% at the time of

booking.
Refunds are subjected to the cancellation

policies.

All refunds will be processed in 10 business days to the source account.

 
In case of extreme bad weather, government restriction or political disturbance, if any activity is cancelled; then the operator will suggest the best possible alternative. However, a cash refund is not applicable. In case of a change in itinerary due to weather, any additional expenses will be borne by the traveler.

 
From Mumbai:
10:00 PM: Borivali National park
10:05 PM: Samta nagar police station, Kandivali
10:15 PM: Sufi Irani Cafe, Goregaon
10:30 PM: Hanuman Road Bus Stop Andheri
10:45 PM: Kalanagar Bust Stop Bandra
11:00 PM: Neeta Stop, Sion
11:10 PM: Amar Mahal Palace
11:45 PM: Teen Hath Naka, Thane
12:10 AM: Kalyan Khadakpada Circle
From Pune:
05:00 AM: Starbuck FC road
05:30 AM: Nashik Phata