12N/13D Delhi | Leh – Self Drive Own Car
₹

35,999
Closed for the Season
Ladakh

Pumped Adventure
Couples/Group Adventure, Family Adventure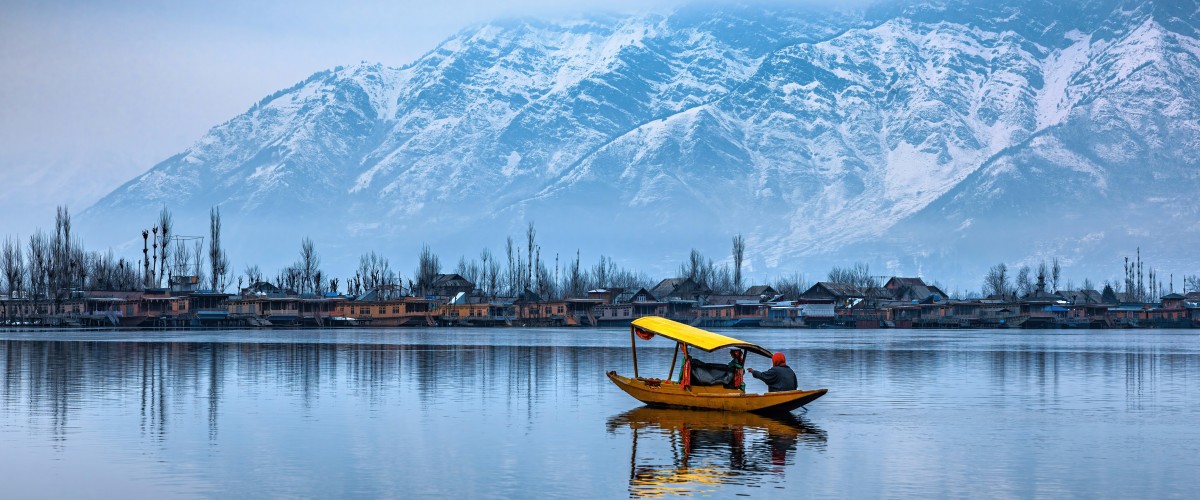 Overview
Nothing beats an all-embracing Leh Ladakh tour package from Delhi that takes you to the highest elevations, passes, and scenic vistas in one go! Exploring them over 12 night and 13-day-long tour amplifies the exuberance of it, with more than enough time to do the trip the justice it deserves
Hosting a feast of gorgeous peaks and rich culture, Leh effortlessly reserves a spot on the bucket list of many. From the otherworldly glory of the Jhelum River to diving into the whirl of pride at Kargil, our Leh Ladakh tour packages from Delhi are designed in a way that encompasses a lot of destinations that you have been planning to see.
Revel in the unparalleled ensemble that our Leh tour package from Delhi has to offer, including Fotu La, Khardung La, and Tso Ltak Lake. Explore this itinerary created from the best of all the tour packages from Delhi to Leh Ladakh and live every moment while you can!
Ride through some of the famous places in India such as Kargil and Jhelum River.
Discover the thrill on one of the highest motorable passes in the world - Khardung La.
Redefine magic with Leh Palace, the 'moon land' Lamayuru and Pangong.
Witness the spectacular offerings of nature with Tso Ltak lake and Gobind Sagar Lake.
Dive deeper into the culture and stupendous landscapes in Leh.
Brace yourself as we commence our Dream Ride for Amritsar, also known as the holy city of Sikhs. During this smooth ride, we will see places like Murthal, aka the popular Dhaba, Kurukshetra – the land that witnessed the epic Mahabharata battle, and Ludhiana, the industrial city located in Punjab.
Dedicate this day to the ever-so-scenic winter capital of Jammu & Kashmir, Jammu. After our Delhi to Amritsar stretch, we start our journey from Amritsar to Jammu and enter the foothills of the mighty Himalayas. We will cross Gurdaspur, where Guru Nanak ji spent his last days, before heading to Pakistan Ravi River.
Fill up your stomach with breakfast; the mountains are calling! Today, we will map the road from Jammu to Srinagar, the summer capital of Jammu & Kashmir U.T. It will be a day filled with majestic views of the Jhelum river – one of the five rivers flowing through the Punjab Region Jawahar Tunnel.
Kargil is the name that echoes pride and valour. It is an exciting day as we enter the Ladakh region and approach Kargil. On our ride, we will cross picturesque spots and valleys. One of them is the surreal Sonmarg, the Meadow of Gold, adorned by snowy mountains and deep blue skies. Taking your breath away, there will be the Zoji La elevation with an 11,570 ft demeanour and then we cover Dras, locally known as Himababs. The town holds the tag of the second coldest inhabited place in the world.   After we cross Kargil War Memorial that commemorates the 1999 Kargil War, be ready to call it a day.
Today is a day to check off an item off your bucket list. Yes, we are leaving for Leh, the main attraction of our trip. But before we reach there, our ride will introduce us to an amalgamation of panoramic views such as, the astounding 12,139 ft. grand Namika La, lovingly known as the pillar of sky passes, ornamenting the Zanskar Range. Behold the very striking Fotu La! It is the highest point on the Srinagar-Leh Highway, with a height of 13,478 ft. and it is bound to compel you with its Instagram-worthy frames. The east of the Fotu La pass will leave you spellbound with its lunar landscape,  a moon land for desserts, or should we call it Lamayuru.
Roam around and have fun while you are in the city. This mesmerising location has many attractions waiting for you, like, Leh Palace, Shey Palace, Shanti Stupa, Gurudwara Pathar Sahib, Hall of Fame, Sangam, and Magnetic Hill. Spend the day sight-seeing and shopping in the local markets. Here comes a little bit of rest for you.
We are heading towards Nubra Valley and we have got one of the highest motorable roads in the world to cover. On our way to the final destination, we will view places like Khardung La (18,380 ft.), which will reward your patience in the most mesmerising way, North Pullu Permit check-post, where we will have lunch, and Khalsar, a village located at the banks of river Shyok. Have a playtime in the scintillating dunes of Hunder with activities like camel rides and ATV rides.
We are leaving for Pangong Tso after breakfast. Pangong is one of the most stunning places in Ladakh. We will see places like Agham, a halting spot, Wari La pass, and Durbok – wrapping it up for some time to have lunch. Most of our ride will be chit-chatting with the Shyok River while biking alongside it.
Wakey Wakey! The chills of the morning are here to test us to the limits, but the scenic Pangong Tso is worth waking up to. We will leave early to reach Leh at the earliest and spend the afternoon shopping around. We will see places like Tso Ltak Lake and climb Changla pass (17,590 ft.), the second-highest pass in the world. And then, will come the scrumptious lunch break, ending the day early.
We will leave for Sarchu after breakfast where our journey back home will begin. It will be a beautiful departure as the serene Leh will bid farewell with its magnificent views and soul-refreshing winds. On our way home, we will see places like Tanglang La (17,480 ft.), the highest elevation on the Leh-Manali highway, more Plainsat the height of 15,550 as we pass by, Lachulung La (16,600 ft.) is located on the north border of Himachal, Nakee La (15,547 ft.) and Gata loops – a stellar amalgamation of 21 hairpin bends.
We are leaving for Manali, Himachal Pradesh. We will come across places like Baralacha La (16,040 ft.), our first pass in Himachal after Leh, Jispa, a town from where the tree-line zone begins and the very famous Rohtang La (13,050 ft.) that takes people to the Kullu valley.
Today is all about journeying towards the plains and reaching Chandigarh. As we arrive there by evening, behold the best towns that the ride has to offer, like Mandi – one of the most significant towns in Himachal and Bilaspur that takes pride in being home to Gobind Sagar Lake.
We will start the last day of our Ladakh package from Chandigarh As we are already delving deep into nostalgia, let's remember the days we stitched together to make memories. These memories are a promise to travel back to the marvellous Leh again.
Accommodation
Meal
Permit
Mechanic
First aid kit
Oxygen cylinder
Experienced Tour marshal
Bon Fire wherever possible (Depends on the weather condition)
This trip covers locations based on high altitude.
High altitude may lead to Acute Mountain Sickness due to lower oxygen pressure than usual. Some of the symptoms include headache, nausea and more.
Kindly read all sections in attachment to know more about the trip.
Kindly pay full attention to the briefing provided and follow all guidelines as recommended.
Vendor details will be shared post booking. Please co-ordinate with vendor on reporting time & location.

Starting Point
Delhi
Delhi Airport/Delhi Railway Station
Directions


End Point
Delhi
Delhi Airport/Delhi Railway Station
Directions

Booking will be confirmed within 24 hours.

In case of non-availability for the date, our team will get in touch with you to work out the best possible dates. Kindly bear with us as this industry does not work with real-time inventory views from vendor partners.

If you wish to cancel before receiving a confirmation, you will receive a 100% refund.
Full Refund– If cancelled before 15 days of scheduled departure.
No Refund– If cancelled less than 15 days of the scheduled departure
If participants are unable to or refuse to go through with the experience at the site, no refund will be applicable. To avoid inconvenience to other travellers, the expedition will continue in such cases and participants will have to make their arrangements if they continue their stay.
100% at the time of booking.
Rescheduling is subject to availability.

Once the cancellation window ends, rescheduling cannot be done.

Each booking allows for a maximum of two rescheduling opportunities. After which, no further changes can be made to the booking.

Any price differences resulting from rescheduling, such as changes in seasonal rates or availability, will be applicable and will be communicated to the customer during the rescheduling process.

In the event that a customer requests a rescheduling but fails to attend the newly scheduled appointment, it will be considered a missed appointment, and our standard cancellation policy will apply
Yes, there will be an experienced tour marshal during the entire trip.
Please read the product detail page carefully for things to carry for the trip.
The best time to visit Ladakh is from May to October, during this time all the winter snow starts melting resulting in clear and dry roads. Autumn and summer are the best time, as there are a lot of festival celebrations in the town , which makes it more appealing for tourists.
Yes, there are age & weight restrictions for this trip. The age limit is 18 to 50. The weight limit is 50 to 100 Kg as long as there is no medical history or condition involved. Please consult your doctor before visiting the trip.
The accommodations will be provided in standard hotels/ guest houses and camps on a Single / Twin / Triple sharing basis of your selection.
Breakfast and dinner are included in the trip from dinner on Day 01 to breakfast on Day 13.
Every day you will be doing a ride of a minimum 5 to 6 hours and it may extend depending on the cumulative speed of the group and halts taken during the trip.
You can enjoy river rafting, camping, double-humped camel rides and ATV rides during this trip at your expense. It is not a part of the package being offered.
If you are going for this expedition from Jan to March, you may experience snow on the trail. In the summer, the snow melts completely and the weather is bright and sunny.
Below are the additional charges that may incur and are not included in the package cost:
Personal expenses
Any detours that you may take or places that you visit which are not a part of the itinerary.
Entry fees of any attractions.
For riders with their Cars, all the documents related to the vehicle are mandatory like insurance, RC, Driving license a valid ID, and address proof. For other riders, ID proof and a valid driving license are required.
The local permits required will be arranged by our vendor partner however a valid ID proof & address proof, the booking voucher along your declaration form are required.
Full Refund– If cancelled before 15 days of scheduled departure.
No Refund– If cancelled less than 15 days of scheduled departure.
If participants are unable to or refuse to go through with the experience at the site, no refund will be applicable. To avoid inconvenience to other travellers, the expedition will continue in such cases and participants will have to make their arrangements if they continue their stay.
The payment policy is "100% at booking.
In case of extreme bad weather, government restriction or political disturbance, if any activity is cancelled; then the operator will suggest the best possible alternative. However, a cash refund is not applicable. In case of a change in itinerary due to weather, any additional expenses must be borne by the traveller.
AMS or Acute Mountain Sickness is caused by the quick exposure to low oxygen levels at high altitude. Symptoms of AMS include nausea, fatigue, rapid heart rate and headache to name a few.
In case of any symptoms, please inform your tour marshal immediately, if there is any discomfort and oxygen levels drop, Backup oxygen cylinder is provided as an immediate relief and the customer is taken to the nearest hospital and moved to a lower altitude region. Once the doctor certifies that you are fit to travel, you can resume the trip or you will be advised to travel back home.
4 - Passport size photographs
If bringing your own Car, all documents related to your Car should be brought
Photo & address identity proofs that are issued by the Government of India like Driving License, Passport, Voter ID. (PAN card will not be considered as a valid address proof)