Skiing Snowboarding Basic Course – Gulmarg
₹

4,999

Gutsy Adventure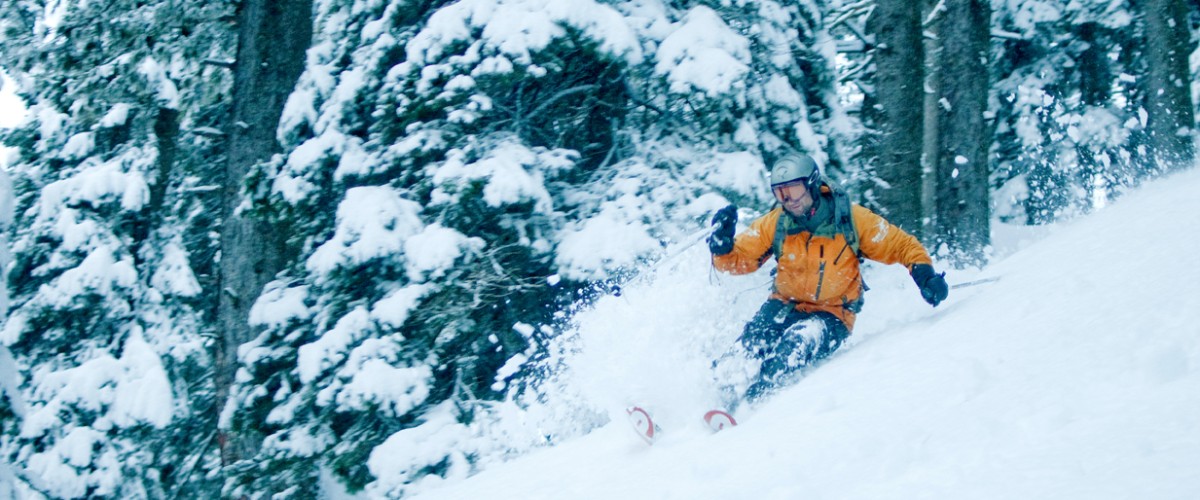 Overview
Embark on an exhilarating journey into the mesmerizing winter wonderland of Gulmarg, where the powdery slopes beckon adventurers of all levels. Get ready to experience the heart-pounding thrill of skiing and snowboarding like never before with our exclusive Private Ski/Snowboard Lessons.
Whether you're a complete beginner or an intermediate enthusiast, our tailored courses cater to your skill level, ensuring an unforgettable adventure on the pristine slopes of Gulmarg. But what truly sets us apart is the caliber of our instructors. We proudly boast the only Ski School in Gulmarg with such distinguished professionals.
Gulmarg skiing and snowboarding enthusiasts, this is your chance to shine! AdventuRush's skiing course and Gulmarg snowboarding packages are designed to provide the ultimate winter thrill. Don't miss out on this extraordinary opportunity to immerse yourself in the world of skiing and snowboarding in Gulmarg. Join AdventuRush for snowboarding packages that promise to be nothing short of legendary. 
Expert Instructors: Skiing in Gulmarg for beginners is a breeze with the help of our certified instructors. Our instructors aren't just highly experienced; they hold international ski and snowboard lesson certifications, ensuring you receive top-tier guidance throughout your snowy journey.
Personalized Learning: Your success is our priority. Enjoy accelerated progress with one-on-one lessons, where our qualified instructors give you their full attention.
Local Expertise: Explore Gulmarg's stunning terrain with our knowledgeable local instructors, who are well-acquainted with the area and will lead you on an exciting adventure
Vibrant Snowy Atmosphere: Join us for a fresh, exciting, and exhilarating experience as you glide through the powdery snow alongside passionate professionals.
Meet at the designated point, get insights on skiing and snowboarding, and learn about equipment and safety.
For a comfortable day, get fitted with skiing gear, including boots, poles, clothing, gloves, helmets, and goggles.
Under instructor guidance, start skiing with a basic lesson focusing on balance, gliding, and controlled turns.
Lunch Break: Take a lunch break, explore nearby dining options at your own cost, and recharge for the afternoon.
Return to the slopes, refine your skills, explore various terrains, and receive personalized tips from instructors.
1:1 Ski or Snowboard Lessons.
Rental Equipment.
Beginner Lift Passes.
Age Limit: Participants must be between 5 years and 60 years old.
Timings: The activity operates from 10:00 AM to 4:00 PM.
Vendor Details: After booking, you will receive vendor contact information. Please coordinate with the vendor regarding reporting time and location.
Personal Expenses: Any personal expenses or items of a personal nature are not covered in the package. Meals or transfers not mentioned in the itinerary are also not included.
Beverages: The package does not include any alcoholic beverages, aerated drinks, or mineral water.
Damages: Please note that any breakage or damage to the resort property will result in additional charges.
A booking confirmation will be sent to you within 24 hours of payment.

If the selected date is unavailable, our team will contact you to find alternative dates.

Please understand that real-time inventory views from our vendor partners are not available.

You will receive a full refund if you choose to cancel your booking before receiving confirmation.
Full Refund:

Cancellations made 72 hours or more before the scheduled date will receive a full refund.

No Refund:

Cancellations made within 72 hours of the scheduled date are not eligible for a refund.
100% payment is required at the time of booking.
Rescheduling is subject to availability.

Once the cancellation window ends, rescheduling cannot be done.

Each booking allows for a maximum of two rescheduling opportunities. After which, no further changes can be made to the booking.

Any price differences resulting from rescheduling, such as changes in seasonal rates or availability, will be applicable and will be communicated to the customer during the rescheduling process.

In the event that a customer requests a rescheduling but fails to attend the newly scheduled appointment, it will be considered a missed appointment, and our standard cancellation policy will apply
This experience spans a duration of 5 hours.
The activity commences near Kolai Green Hotel.
You can cancel your booking at any time.

A 100% refund will be processed if the cancellation occurs 72 hours before the scheduled trip.

No refund will be provided if the cancellation is made within 72 hours of the scheduled trip.
Your thrilling journey begins as you gather at the designated meeting point. Here, our expert instructors extend a warm welcome, setting the stage for an unforgettable day in the world of skiing and snowboarding. Gain valuable insights into the equipment, techniques, and safety measures to ensure your adventure is thrilling and secure.
After the warm welcome, it's time to gear up for your epic adventure. You'll be expertly fitted with all the necessary skiing equipment, from snug ski boots to essential gear like ski poles, clothing, gloves, helmets, and ski goggles. Get ready to enjoy a safe launch as our team ensures you're ready for action.
Now, fully equipped and eager to conquer the slopes, make your way to the snow. Your skiing adventure begins with a basic lesson guided by our experienced instructors. Learn the art of balance, the thrill of gliding, and the skill of making controlled turns. As you practice under their watchful eye, your confidence will soar, setting the stage for an incredible day of skiing.
After a morning of exhilarating skiing, it's time for a well-deserved lunch break. Explore the nearby dining options at your own cost by 1 p.m. As the afternoon sun casts its warm glow on the snowy landscape, return to the slopes with renewed energy. Here, you'll refine the skiing skills you've learned in the morning. 
Explore different terrains and slopes, each offering its own unique challenges and thrills. Throughout this adventure, our instructors will provide personalized tips and feedback, helping you become a more confident skier.
As the day draws to a close, it's time to wind down your skiing adventure. Return your equipment, taking a moment to reflect on your incredible progress. Depart with a profound sense of accomplishment and cherished memories by 4 p.m. Your skiing and snowboarding adventure may come to an end, but the memories will last a lifetime.