5N/6D Friendship Peak Expedition
₹

42,999
Closed for the Season
Manali

Daredevil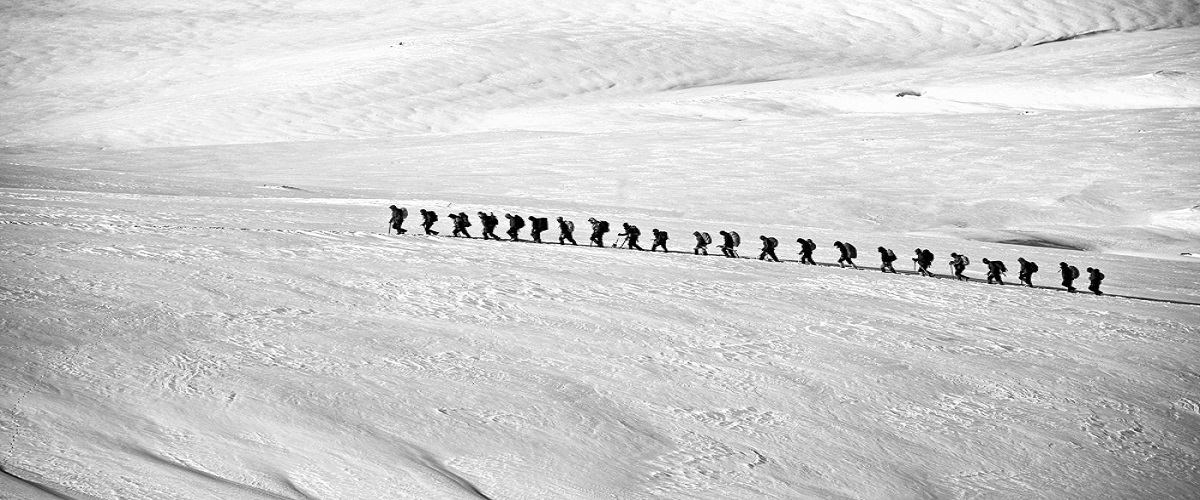 Overview
Feel the fine touch of satisfaction as you go for this adventure-packed trek called Friendship Peak, also known as the Trekker's Paradise. A lesser-known trek, situated in the Pir Panjal Range of Himachal Pradesh. Situated at an altitude of 5289 m above sea level. But what makes it great is not the altitude but the trail it unravels. This trek is a perfect choice for someone who wants to experience all the gifts of nature. From moraines, to boulders, to lush green valley, till the snowcapped summit. The trail keeps on taking a beautiful turn to the next chapter. The trek begins from Solang takes you to various sites like Lady leg, Riyali Thatch, Advance camp, Beas Kund, Bakarthach and the great summit.   
Loose your rope and get ready for the thrilling challenge of conquering the difficult terrain of Friendship peak trail.
Get acquainted with the use of Ice axe, basic mountaineering techniques and call yourself for this new adventure.
Witness the mesmerizing views of Deo tibba, Dhauladhar range and Indrasan Peak at Lady leg.
Playing with nature's most beautiful obstacle course and getting exposed to the " Trekker's Paradise".
Mark the beginning of your Friendship Peak expedition by reaching the campsite in Manali.
After breakfast, you will be escorted to Solang valley in a shared vehicle along with your
luggage. From Solang, you will head to Dundi. From Dundi, you will begin the leg of trekking
to Riyali Thach. Sit back and settle at the campsite and end the day with a hot piping dinner.
Start your day with a hearty breakfast and get ready for today's trek to Lady leg. This campsite
is very popular as the shutter spot for all the trekkers. This spot got its unique name because
of the shape of this piece of land. The hike till Lady leg is a very steep ascent through the
moraines but the stunning views of the sky and the landscape of knit mountains will keep you
entertained along the way. As you reach the campsite, gaze at the majestic view of Deo tibba,
Dhauladhar range and Indrasan Peak. Have dinner and call it a day.
Wake up to a chilly morning surrounded by great moraines and small water streams. After
having breakfast, prepare to trek to the Advance camp. Today, you will be doing load ferry,
this is basically a technique for acclimatizing which means you will "trek high and sleep low".
The task is to carry all your luggage and tents to the advance camp and by evening get back
to Lady leg to spend the night. This technique will help in acclimatizing your body to the higher
altitude. This uphill trek will take 4-5 hours as you leave behind the lush green meadows and
follow the rugged snow bed trail.
After reaching the advance camp, pitch your tents and catch your breath. Spend some time
at the campsite and witness the scenic view of giant peaks like Hanuman tibba, Deo Tibba,
Priyadarshani peak and a few more. Descend back to Lady leg campsite, have dinner and put
an end to the exhausting day.
Wake up to a refreshing morning and have breakfast. Today we will be trekking to the
Advance camp and will stay there for the night. The trek today will be comparatively easy as
you experienced it yesterday, also the load will be lighter for the day.
Trace your snow steps to the advance camp. After reaching, relax for a while. Later, you will
be indulged in a training session to use a snow axe, the rope and harness which will come in
handy for the summit. The trek to the summit is quite difficult due to the heavy snow and the
steep trail. After the training session, relax your body and conserve your energy for an early
start tomorrow. Have an early dinner and overnight stay at advance camp.
Wake up at 02:30 am and get ready as the trek will commence at 03:00 am. Today, you will
be putting up all your energy and enthusiasm to reach the peak. You will be facing a steep
snow trail, glaciers and cascaded terrain. You will be able to reach the summit by 9 am in the
morning.
Enjoy a magnificent view of Himalayan, Dhauladhar and Pir Punjal ranges from the top. After
being awestruck by the view, head back to the advance camp for lunch. Post lunch, descend
back to Lady leg camp for the night. Have a delicious dinner at the campsite and call it a day.
Start your day with a hot cup of tea, have a hot breakfast and get ready to bid farewell to the
Lady Leg campsite. Today, you will descend back to Dundi. Enroute, take a halt at Beas Kund
Lake and quench your thirst with the holy water of Beas Kund. After a pit stop at the lake,
follow the trail descending from Bakar Thach to Dundi. You will be escorted to Manali, after
reaching; feel free to explore Manali or do some café hopping. Embark on your return journey
with a lingering memory of the Friendship Peak
Accommodation – Camps/Guest house/ Tents
Veg Meals
Expert Instructor
Camping tent
Sleeping bag/ Mattresses
Kitchen & dining tent
Utensils
Toilet tent
Crampon/ Micro spikes (if required)
Permits & Fees
First aid medical kits
Cook/ Support staff
Transportation from Manali to Dundi
Transportation from Dundi to Manali
This trip covers locations based on high altitude and not recommended for people with asthma or other breathing concerns
Age limit 18+
Keeping your safety first, if the weather is poor, the event may be delayed or postpone, and an alternative time slot will be suggested
Please carry an ID proof and passport size photo (PAN card will not be considered as a valid address proof )
Kindly read all sections in attachment to know more about the trip
Kindly pay full attention to the briefing provided and follow all guidelines as recommended
Trekking is to immerse oneself in nature, so please expect basic facilities
Electricity may be available only at a few locations
Package includes vegetarian meals only
Vendor details will be shared post booking. Please co-ordinate with vendor on reporting time & location.

Starting Point
Manali Bus stand
Log Huts Rd, Manali, Himachal Pradesh 175131
Directions


Ending Point
Manali Bus stand
Log Huts Rd, Manali, Himachal Pradesh 175131
Directions

We will confirm your booking within 24 hours.

In case of non-availability for the date, our team will get in touch with you to work out best possible dates. Kindly bear with us as this industry does not work with real-time inventory view from vendor partners.

 
If you wish to cancel before receiving a confirmation, you will receive 100% refund.

 
Full Refund-

If cancelled before 7 days.

 

No Refund-

If cancelled by customer less than 7 days

 
If participants are unable to or refuse to go through with the experience at site, no refund will be applicable.
100% at the time of booking 
The best time to go for Friendship peak trek is during the months of June – July and Sept- October. At this time, the weather is really pleasant and stable. The skies are clear and there is no sudden rainfall or snowfall which makes it easy for the trekkers.
The starting point for this trek is Manali. You can take a direct Bus to Manali from Delhi or Chandigarh. You can also take a flight to Bhuntar and then a cab till Manali.
The highest altitude for this trek is 17346 ft at the summit.
Please read the "What to carry" section on the product details page 

 
The difficulty level of the trek is moderate to difficult and requires physical strength.
The participants must have basic or advanced mountaineering or trekking courses. If you have previous experience of trekking at an altitude of 18000 Ft. then you can book this trek.
This is a Moderate to Difficult trek, Morning jogs and running 30 days before the trip will be helpful during the trek.
To gain stamina, you can try Cardio and running along with stretching every day to strengthen your muscles and work on your flexibility. Since it is a physically endearing trek, strength training will also help along with HIIT workouts.
The total trek distance is 24 kms. Each day, you will be covering trekking for 4-5 hours approximately.
In

case you are sick and not able to complete the trek, you will be sent down to the base camp depending on the circumstances. Kindly note that a refund or reschedule for the same is not applicable. Any extra expenses incurred during this transfer will be borne by the

traveler.
Full Refund-

If cancelled before 7 days before scheduled departure

 

No Refund-

If cancelled by customer less than 7 days before scheduled departure

 
If participants are unable to or refuse to go through with the experience at site, no refund will be applicable.
The payment policy is 100% at the time of

booking

 
Refunds are subjected to the cancellation

policies .

All refunds will be processed in 10 business days to the source account

 
In case of extreme bad weather, government restriction or political disturbance, if any activity is cancelled; then the operator will suggest the best possible alternative. However, a cash refund is not applicable. In case of a change in itinerary due to weather, any additional expenses will be borne by the traveler.